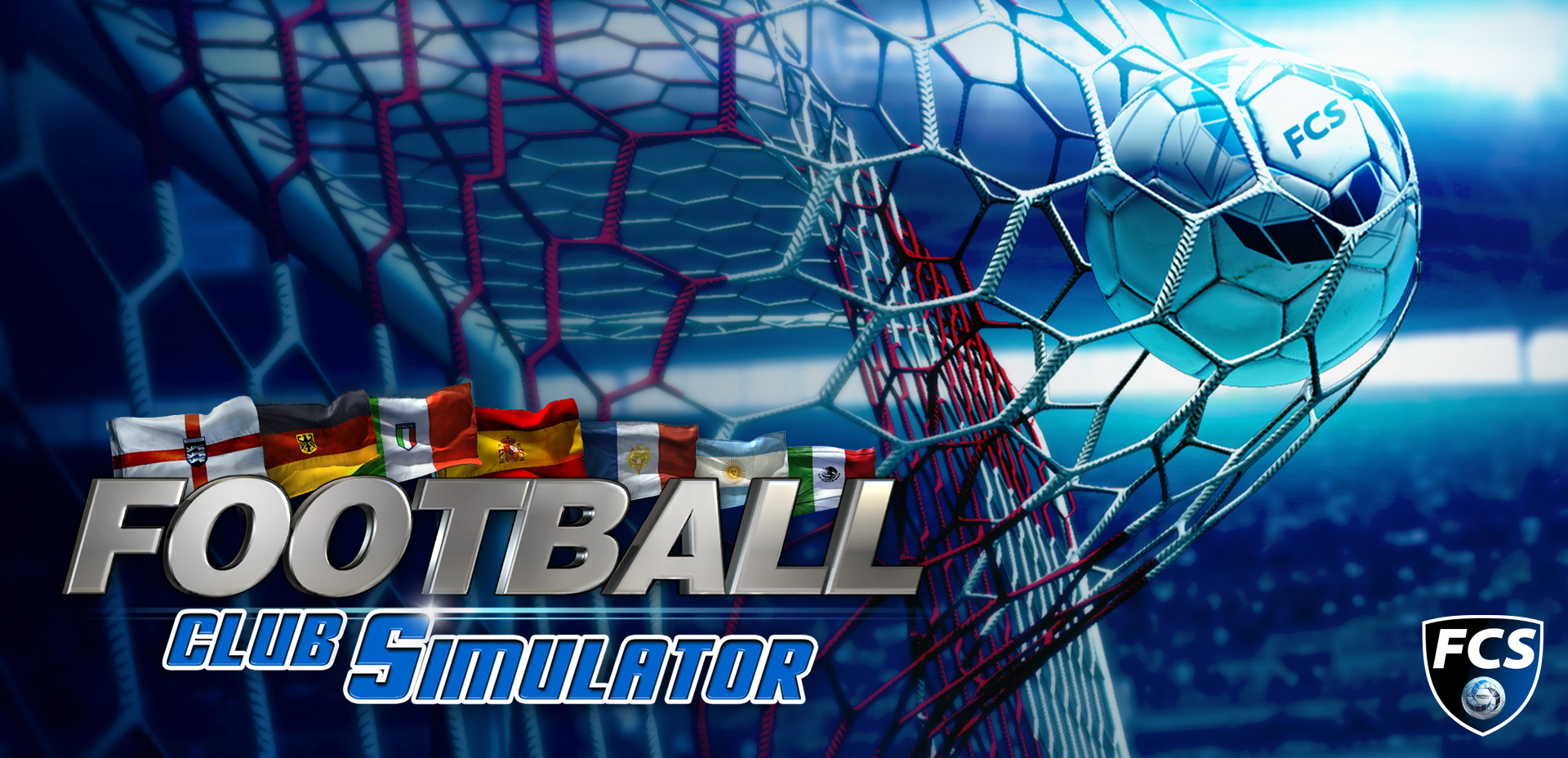 ---
Football Club Simulator gives you total control of your team through an elegant and powerful interface. This means that the player gets to make all the decisions of the Club as Head Coach, Manager, and Chairman. In addition, you can try out your strategy in the "Interactive match" while giving orders yo your payers in real-time.
---
A FOOTBALL AND STRATEGY VIDEOGAME
You realize in just minutes that your decisions are making the difference and you are leading your team to glory.
And all this in real-time!
1. During the Season
Make new signings to strengthen the squad or expand the stadium for more ticket sales and revenues.
2. Each week in training
Decide on what tactics to implement and choose the starting eleven…
3. Crucially
Give orders to your players in real-time during the match. You'll love the feeling of being in control that Football Club Simulator offers you.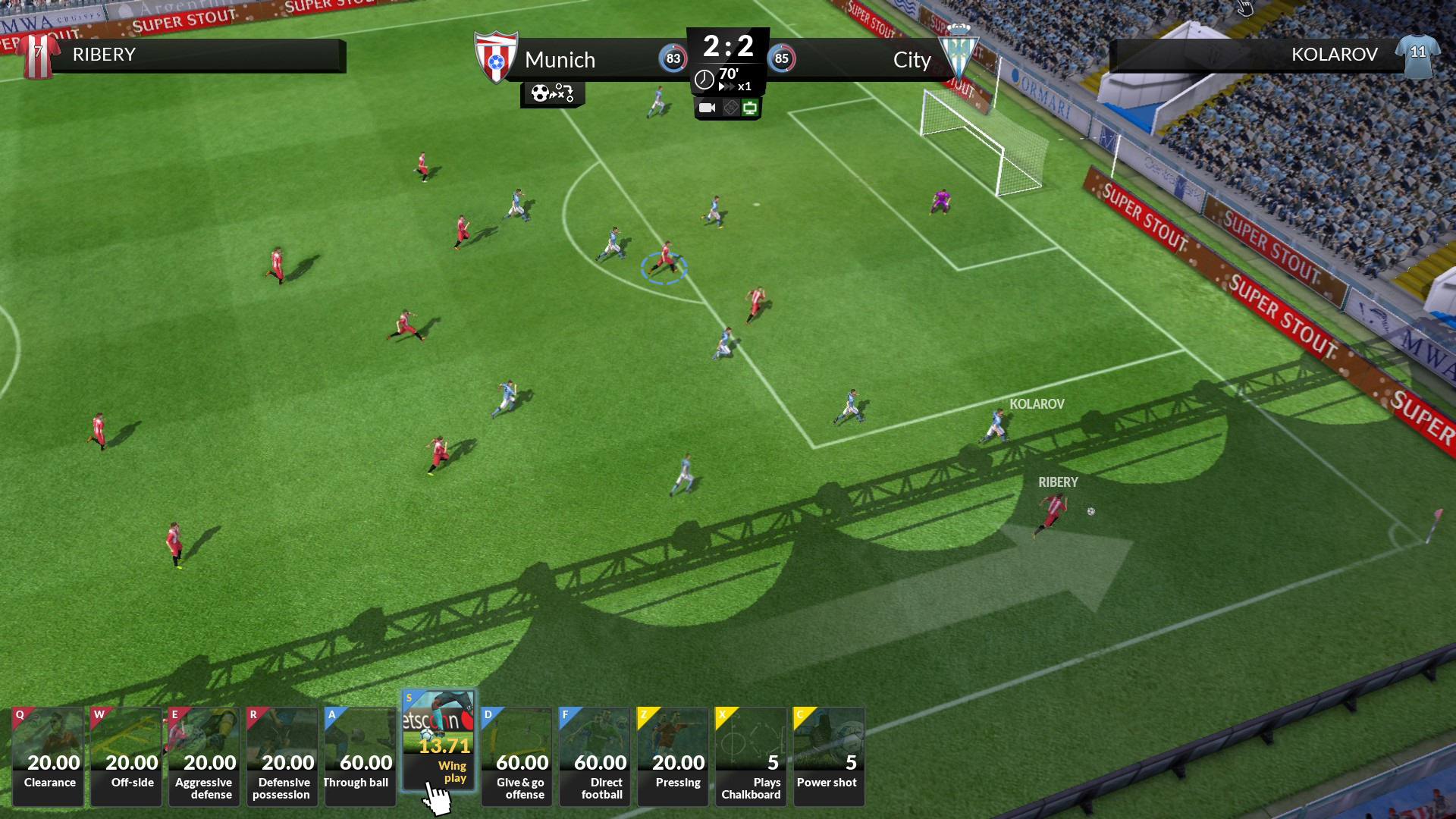 ---
In the "Interactive match" you'll see your players doing what you've been working at training sesions during the week and playing to your tactics. And this it´s only the first step of your victory.
Most importantly, when the key moment arises, you can give orders to your players in real-time. They'll instantly carry out, giving you the chance to lead your team to glory.
When you make the calls in the "Interactive match", you will see stunning moves and incredible goals.
Enjoy them both as they happen and while watching the replays.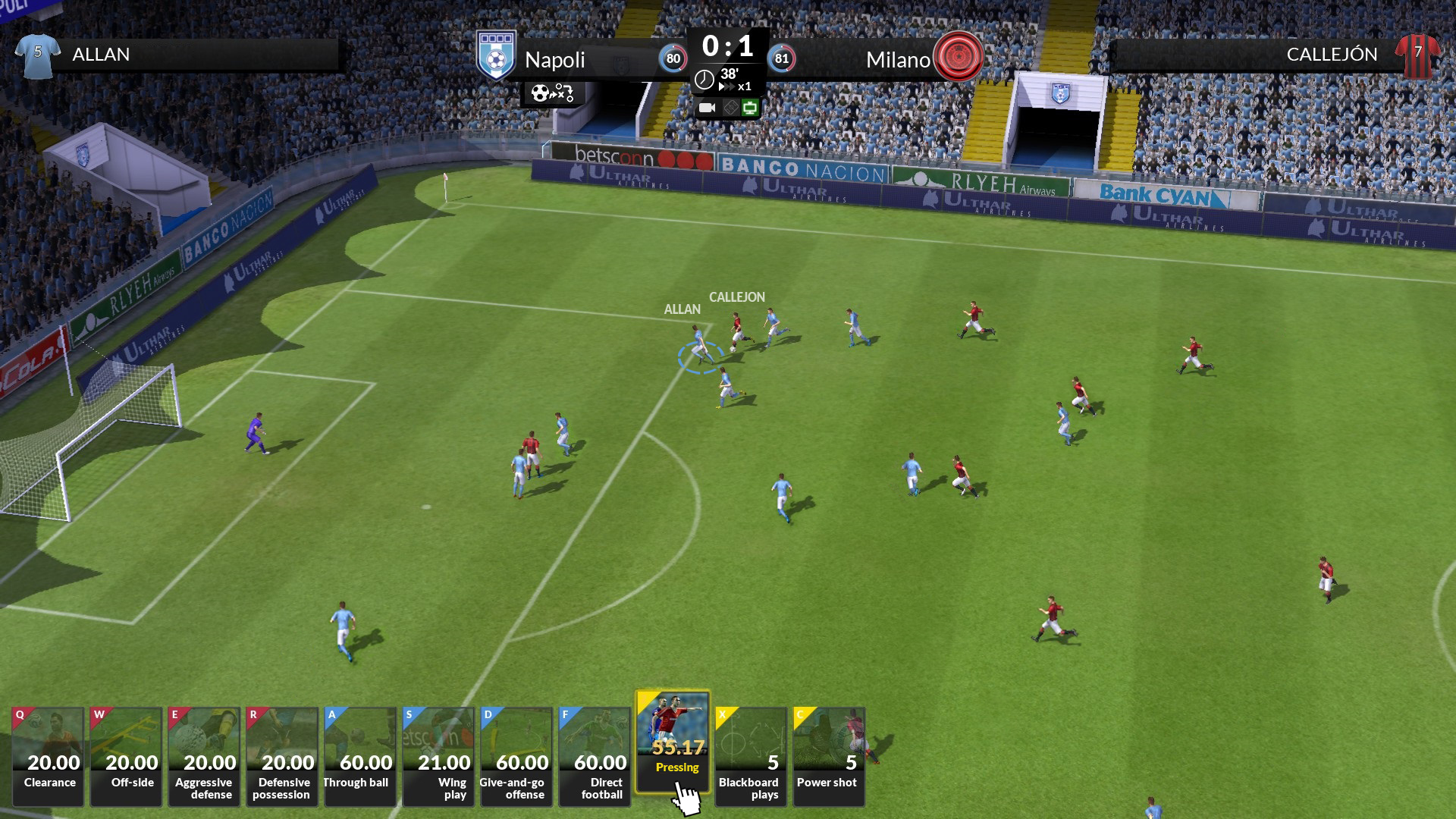 ---
We all know exactly how we'd have our teams playing if only we had the chance.
The "Plays chalkboard", another Football Club Simulator exclusive, has put this within your reach.
Freeze the match, study the players' positions and draw in the movements, actions, passes and shots you want them to make.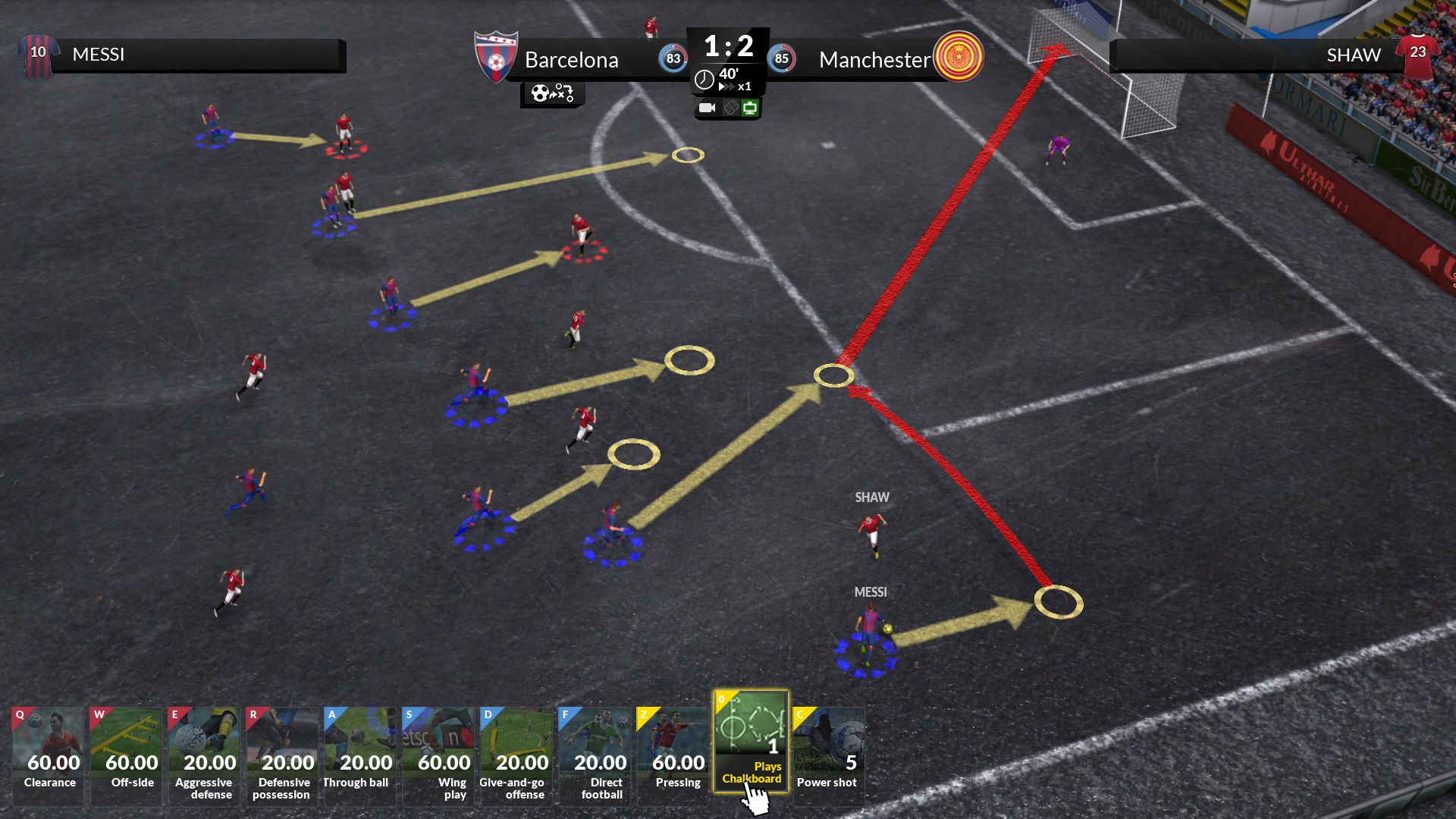 ---
The "Command system" offers you a wide range of orders with which to change the flow of the match.
In defense
Tell your players to clear the lines, play the offside trap, up the intensity or keep hold of the ball as part of your strategy.
In attack
Pick the right moment to instruct your players to play the ball into the hole, open it up out wide, move it around or go route one.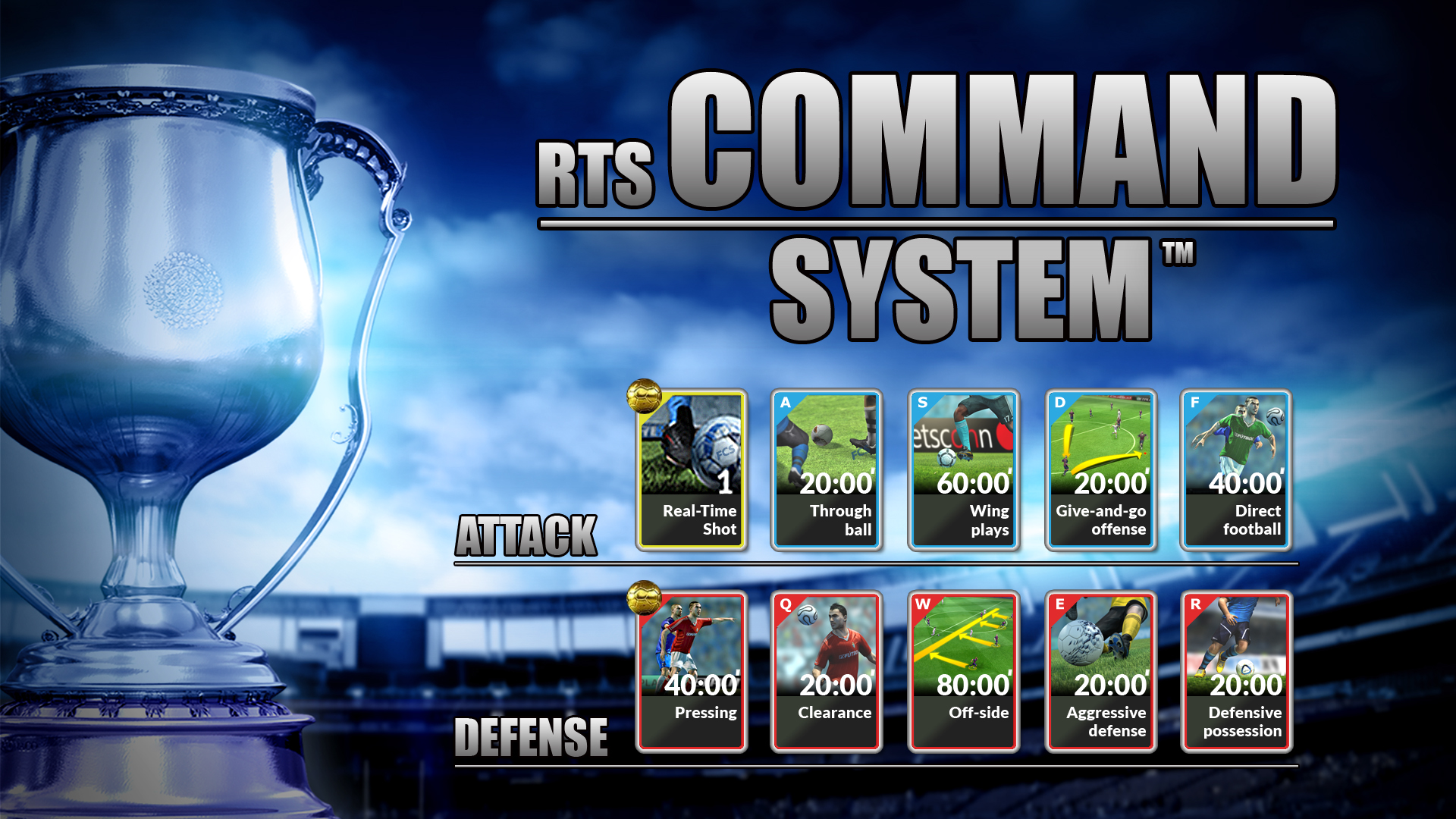 ---
THE REAL-TIME SHOT. HIT IT!
We proudly present the thrilling real-time command.
When one of your players has a clean sight at goal, do not hold back, give the order "Hit it!" and he'll shoot.
Rise up your chances of score!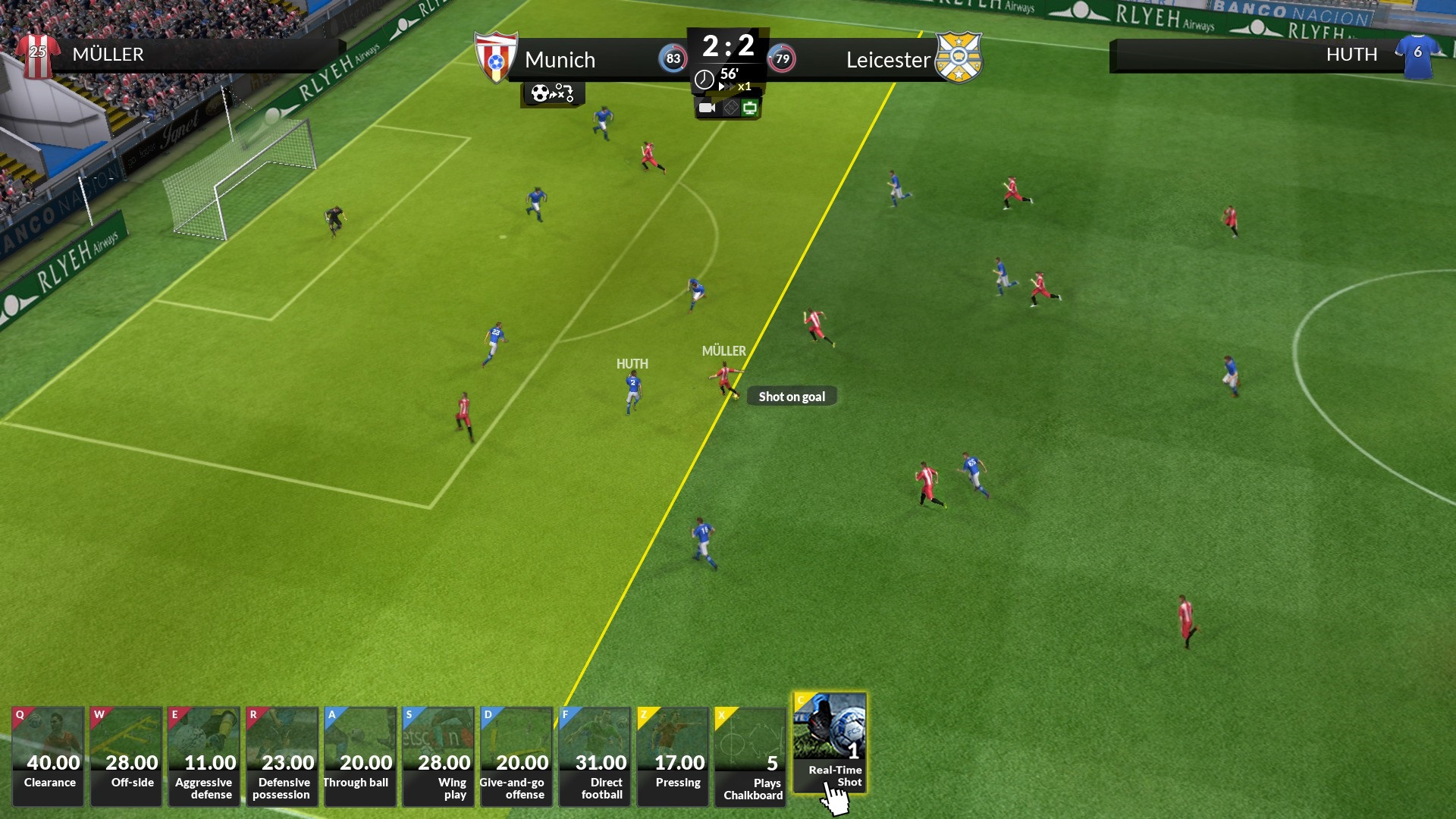 ---
REAL-TIME ORDERS AT MATCH DAY
In each half of the match; you'll have 20 seconds to run each order.
Your technical team has already got this covered.
+40′, +60′, +80'… Train specifically so that you can add up minutes to carry out each order on match day.
Another step towards victory.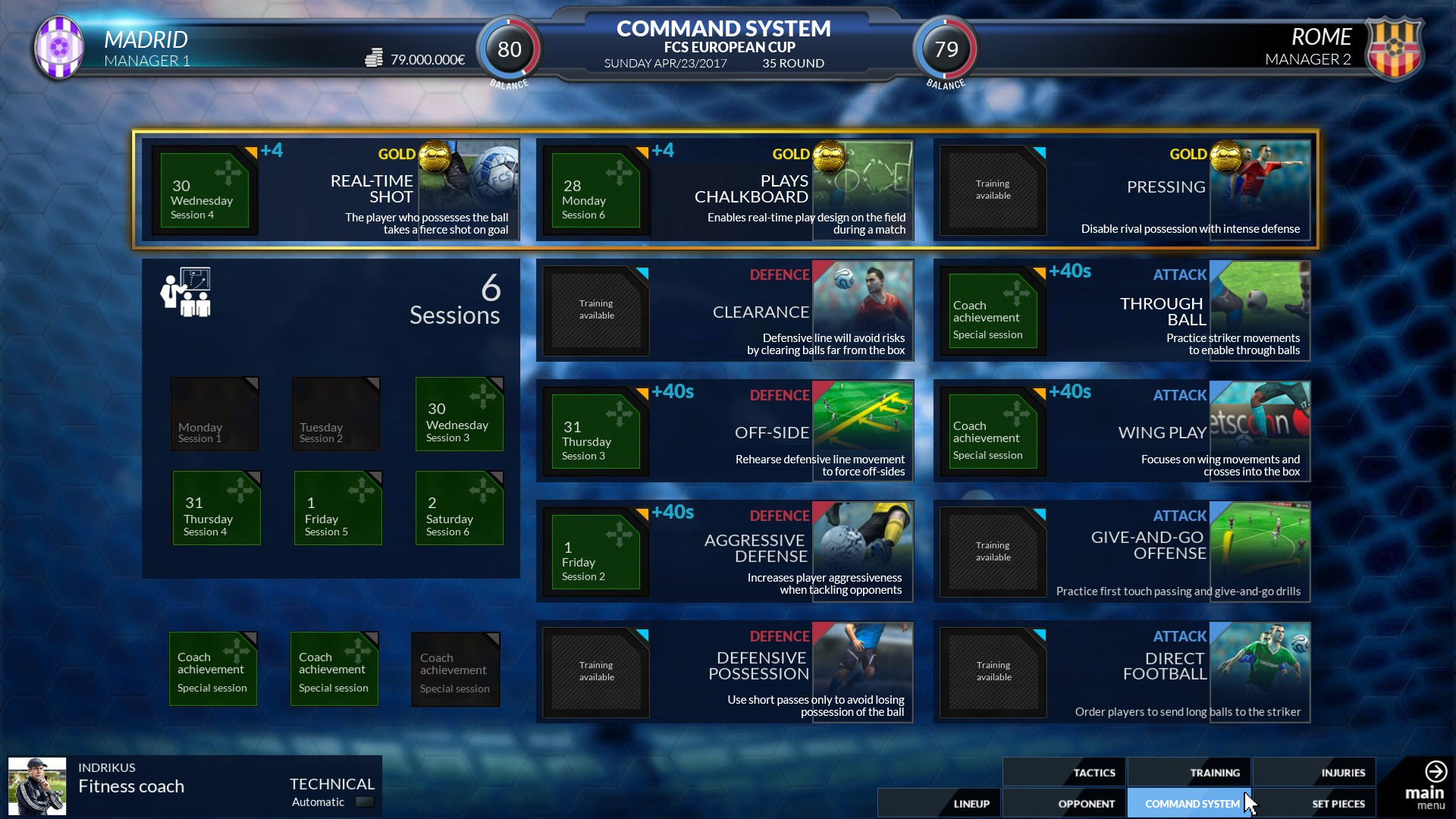 ---
Whenever during an "Interactive match" you can choose the option "Aereal view". The camera will switch in real-time and you'll be able to observe the game in a global prespective.
Now it´s easier to check if your lines (defense, midfield and attack) are set up correctly and see if you have to make any positional or tactical changes.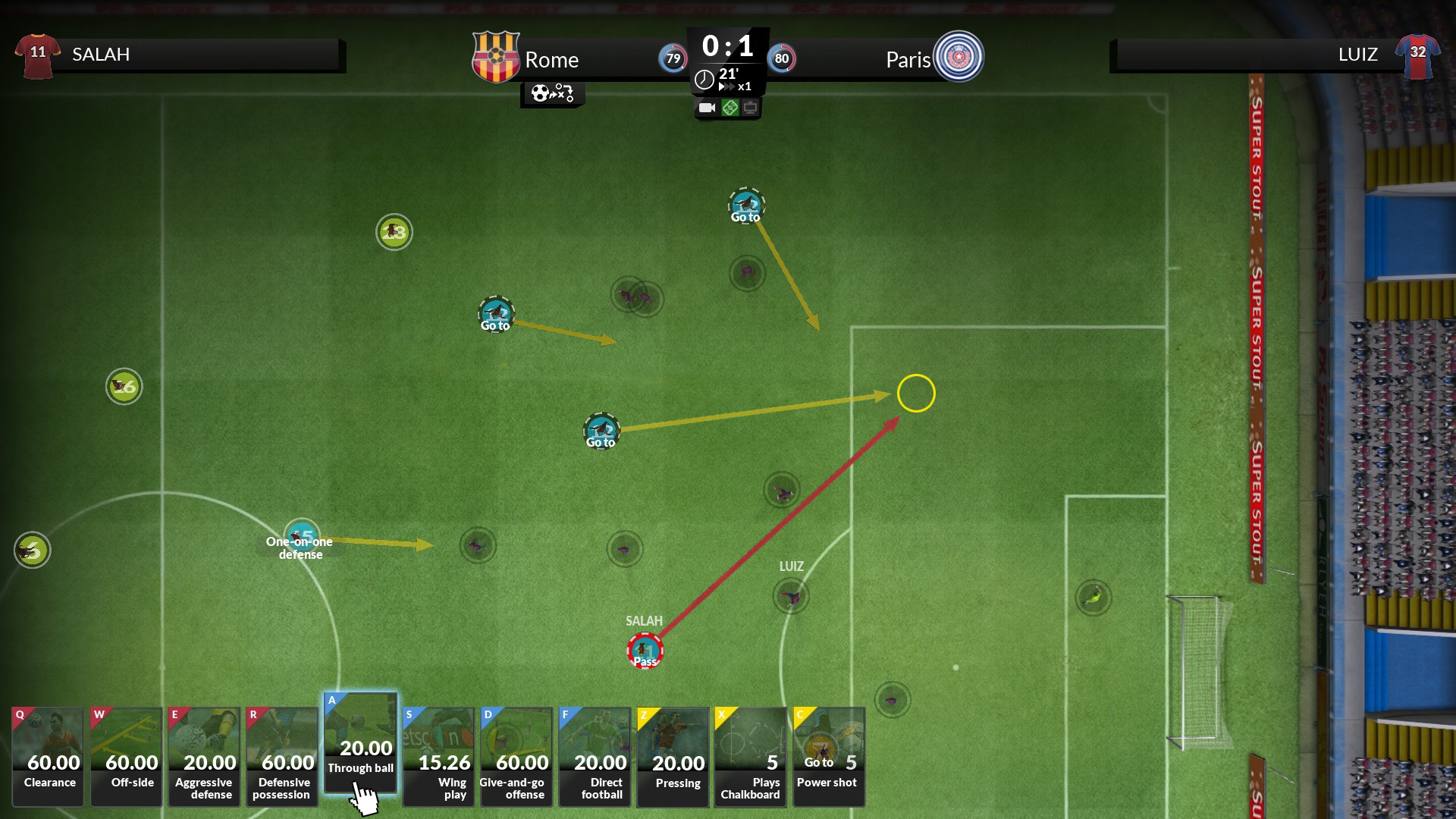 ---
480 teams from 40 countries and more than 35 competitions: England, Germany, Spain, Italy, France, Argentina, and Mexico. The cups, the super-cups, and the continental competitions from Europe and America.
In total, 11,500 players have been recreated according to their attributes, positions, and style of play. Every single one scrutinized and detailed by a team of professional journalists and experts in national and international football.
Thanks to "MyTeam" you can fully edit a team in barely two minutes and edit your favorite competition in less than an hour.
Give it a go. You'll be amazed at how quick and easy it is.
And of course, you can share everything with your friends via Community teams created by, and for, the community of players of Football Club Simulator.